HolonIQ: Global Education Market Briefing
Global Education Market Briefing
Over a fast-paced and data-packed 45 minutes, Co-CEO's Maria Spies and Patrick Brothers and Vice-President Client Experience, Bethany Hogan delivered the global executive briefing shared with cabinets, councils, boards and investment committees around the world.
The executive briefing covered the following areas:
HolonIQ's post-COVID global education and EdTech forecast
Key market sizes, trends and growth rates. Pre K, K12, Higher Education and Workforce
The anatomy of an EdTech Unicorn and 110+ Mega Rounds over the last 10 years built on 20,000+ funding rounds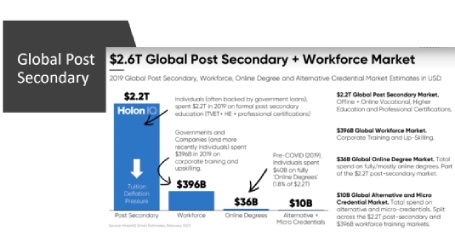 HolonIQ
HolonIQ was founded in 2018 with the vision of building the trusted global source of impact market intelligence in order to connect the people, ideas and capital that are driving and supporting innovation from pre-k through to life-long learning.