Massey University, New Zealand
Project Overview
The solution was implemented as part of a large-scale technology transformation programme comprising of 5 individual projects. Some  bespoke/custom development was additionally undertaken as part of a revision to the original specification of business requirements originally provided as part of the RFP.
The University's key drivers for the project were:
Data mapping and migration of all curriculum data and structures from SITS
The development of business workflows for programme and course approvals and modifications
The design and development of curriculum data maintenance processes
Published Handbook with interactive navigation (integrated to University website via the Akari Open API suite)
The design and configuration of all reference data and business rules
Integration with Active Directory, University Website and SITS
Design and configuration of user access and security
Integration with STAM (internal database application)
The design and configuration of reporting to support business stakeholders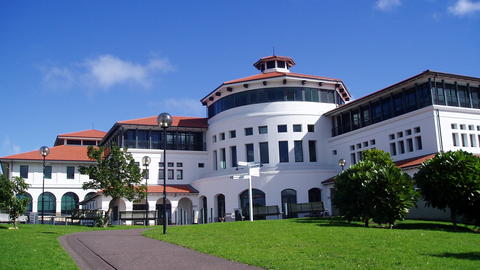 Massey University
Massey University (Māori: Te Kunenga ki Pūrehuroa) is a university based in Palmerston North, New Zealand, with significant campuses in Albany and Wellington.
Massey University has approximately 30,883 students, 13,796 of whom are extramural or distance-learning students, making it New Zealand's second largest university when not counting international students.
Research is undertaken on all three campuses, and more than 3,000 international students from over 100 countries study at the university.
Students: 30,883 (2017)
Undergraduates: 27,251 (2008)
Postgraduates: 7,212 (2008)
Administrative staff: 3,311 (2017)