Akari Software Limited has a team of highly experienced professionals in Higher Education, Software Development and Project Management, and Support.
Below you will find profiles of some of the team that is behind Akari.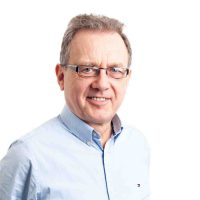 Eoghan has over 30 years experience of either working in or for Higher Education Institutions in Ireland and Europe. He has taught at both second and third level in Ireland. He has been a member in the Irish Department of Education of the Commission on School Accommodation Needs, and chaired a national body on school patronage.
He has also managed and worked on numerous European Commission funded multinational projects involving education institutions at third level. He has worked in the private sector in both small companies and in multinational subsidiaries. His business background is in technology but also also served as an advisor to both private and public companies.
He is also a director of Akari Software Asia Pacific Sdn Bhd based in Shah Alam Malayia, Akari Software ANZ in Sydney and a graduate of University College Cork and Dublin Institute of Technology.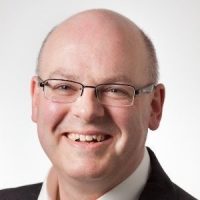 Paraic has over 30 years experience in delivering large-scale information technology projects in the public and private sectors. Paraic has been with Akari since mid 2010 and is now responsible for planning and managing our product development efforts.
He holds an honours degree in computer science from Trinity College and a Post Graduate Diploma in Technology Commercialisation from NUI Galway. Paraic is a Certified Management Consultant, Fellow and Past President of the Institute of Management Consultants and Advisers, a former Director of the Global PMI Consulting SIG, a member of the Information Systems Auditing and Control Association, the Institute of Directors and Engineers Ireland.
He has over 28 years experience in Software Development (Expert Edge, Deloitte Consulting) and is a former Technology Partner with Deloitte Consulting.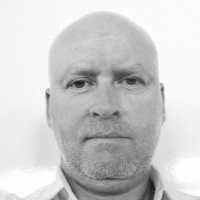 John joined Akari Software in January 2018 and is the Chief Executive Officer. He is based between headquarters in Cork and in the Sydney office of Akari Software. He is an experienced senior executive in the software business with particular reference to the HE market.
Early career years developing engineering computational models. He moved to Australia in 1989 and started in a business development role with financial management and supply chain software for a UK software company. In 1998 moved to the US to run the West Coast division.
Joined Blackbaud (NASDAQ:BLKB) as Managing Director in 2005 to run the Aus-NZ business from Sydney. In 2011, he lead Everydayhero (online solutions for consumer fundraising) following acquisition by Blackbaud.
He is passionate about the use of technology as a disruptor, combined with data insights and best practice to optimise outcomes, and leveraging the role of good design to ensure high usability and adoption rates for consumers from Millennials to Baby Boomers. John is a former board member of the Fundraising Institute of Australia and has also served on the Institute's Finance & Audit Committee.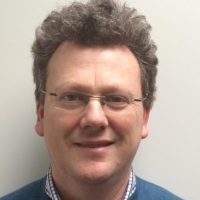 Director of Product & Customer Success
Paul is responsible for customer support and client management activities in Ireland, the UK, Middle East, Malaysia, Australia and New Zealand and for supporting the distribution chain globally and works from the Dublin office of Akari Software.
With over fifteen years of management, lecturing and consultancy experience, Paul is experienced in working with all levels of management in both private and public sector organisations. His most recent experience is working with the Higher Education Sector in both Institute of Technology Carlow and National College of Ireland. While in NCI he was responsible for the development and delivery of management programmes delivered publically and tailored programmes delivered to private organisations.
Prior to joining NCI, Paul worked for the National Institute of Transport and Logistics (Dublin Institute of Technology) as Director of Business Development. While with the Irish Trade Board (now Enterprise Ireland) he worked exclusively on a assisting SMEs access the European Public Sector Market.
He holds an MA in Economics from University College Cork, a diploma in Strategic Management from the Irish Management Institute.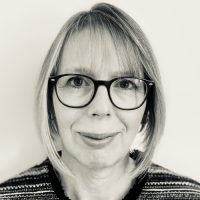 Heidi is responsible for customer support and client management activities the UK market, and works from the UK office of Akari Software.
Heidi returned from Australia in 2019, where she was Operations Director (Higher Education) for the Tribal Group, that operates internationally in more than 55 countries and serve over a thousand higher education, further education and vocational institutions.  Following almost twenty years with Tribal Group, and following roles in Goldsmiths College, London Metropoltan University and the University of London, Heidi is well placed to support both existing and new clients in the UK.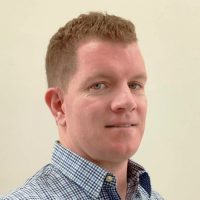 (Acting) Director of Software Development
Sean joined Akari in 2019 and is responsible for managing the software development  teams in Akari. 
Sean is a graduate of University College Cork in Computer Science with a Masters in Multimedia. He has spent the recent past working for Sky and OpenBet in various roles ranging from full stack developer, scrum master, technical delivery manager and development manager, in both the UK and Canada.
Sean will head up the development teams in Ireland, Malaysia and Fiji and will be based in the headquarters in Cork.